Some of my recent work
Explore my latest commissions including dog pet portraits, cat pet portraits, pet illustrations, as well as wildlife!
Some of my happy customers
Ruth
"Claire recently painted a stunning portrait of my little border terrier Sparky, she has captured him beautifully and I will treasure this for years to come. Her ability to portray the character and sparkle of a dog in her work is quite remarkable and brings her portraits to life."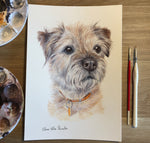 Sparkie
View portrait
Lisa
"Claire was such a pleasure to deal with, and I received a fantastic portrait! A wonderful painting of Koba as a wedding gift for my best friend. I had a deadline which she worked hard to meet, and she was very friendly and professional. I absolutely recommend Claire, she is extremely talented at what she does."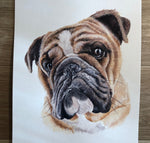 Koba
View portrait
Chris
"I commissioned Claire to paint my ginger cat, Gravy, as he grows old gracefully! The portrait is a beautiful piece of work that gives me joy each time I see it hanging in my lounge - it'll also be a way to always remember him. I would highly recommend Claire to anyone looking for a unique way to capture their beloved pet."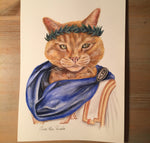 Gravy
View portrait
Behind the scenes!
Nothing gives me more pleasure than revealing a just completed painting of a beloved pet to its owner, the anticipation of this moment having filled my thoughts as I paint. My aim being to not only portray an accurate illustration of their pet but to also capture the essence of its character and expression.
Read my story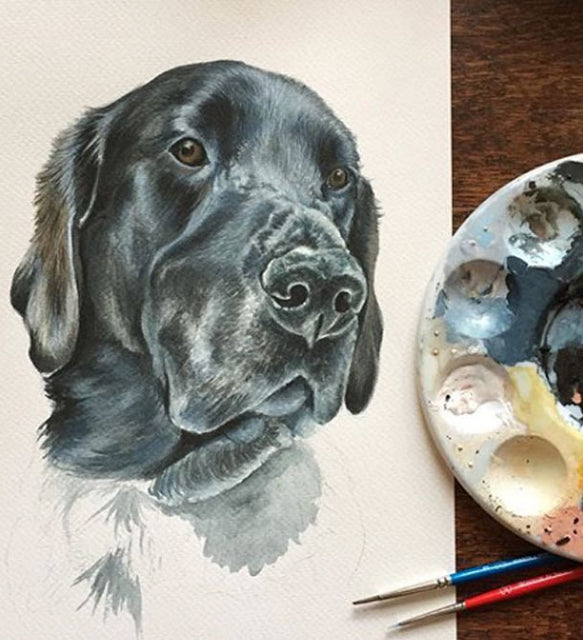 See how my process works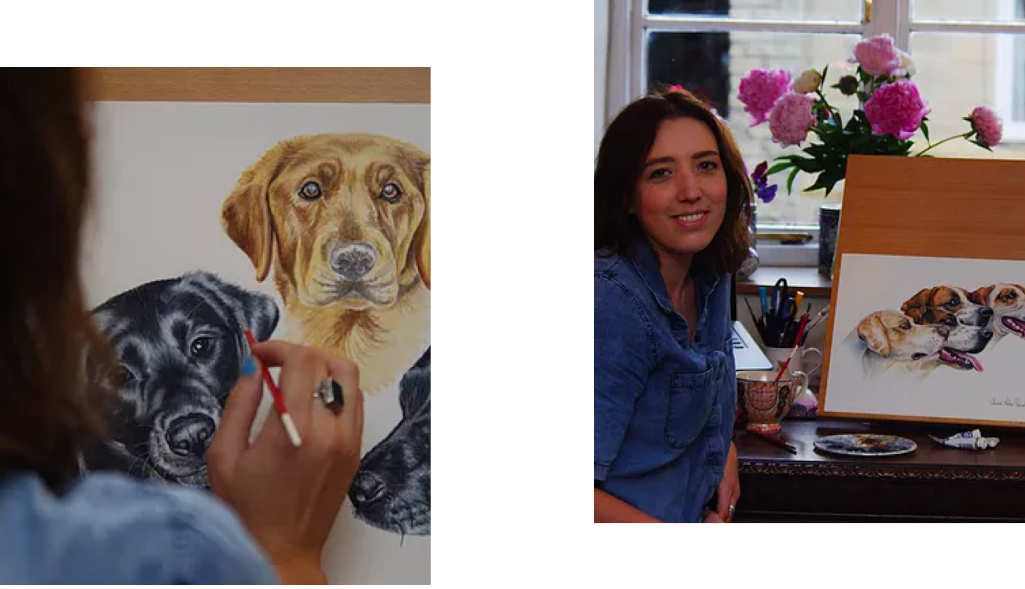 I feel grateful to do what I do!
I currently live in a town near Bath called Bradford on Avon, renowned for its exceptional beauty, where I am daily inspired by the incredibly rich fauna and flora at my doorstep. ​ I consider myself one of the lucky ones, to be able to live by doing what I love on a daily basis. I am also most grateful to my numerous animal loving clients, as it is they who have made this possible, and I sincerely hope that I have brought them all some moments of happiness, and souvenirs to treasure, in return!